WARNING!  The following products were discontinued on 30 June 2021 and are no longer available for purchase or supported:
- Exclaimer Auto Responder
- Exclaimer Email Alias Manager for Exchange  
- Exclaimer Mail Archiver
For more information, please see the Discontinued Questions and Answers page.
Scenario
You have a multi-tenant Exchange environment and you would like to configure Mail Archiver to function with a single domain/tenant and no others
Step-by-step
By default, the software will operate using a Global Journal Rule that will pull emails from all domains into the mailbox.
Using this, in combination with some importer policies, you can create a Mail Archiver install that only imports the data for a single tenant.
1. Setup Mail Archiver using the steps here- https://legacy.support.exclaimer.com/hc/en-gb/articles/360004502492.
2. Create a new Archiving Policy called "Domain 1 Policy."
3. Go to the Conditions tab and add two new conditions based on specific character sequences.
a. Sender address contains domain.com
b. Recipient address contains domain.com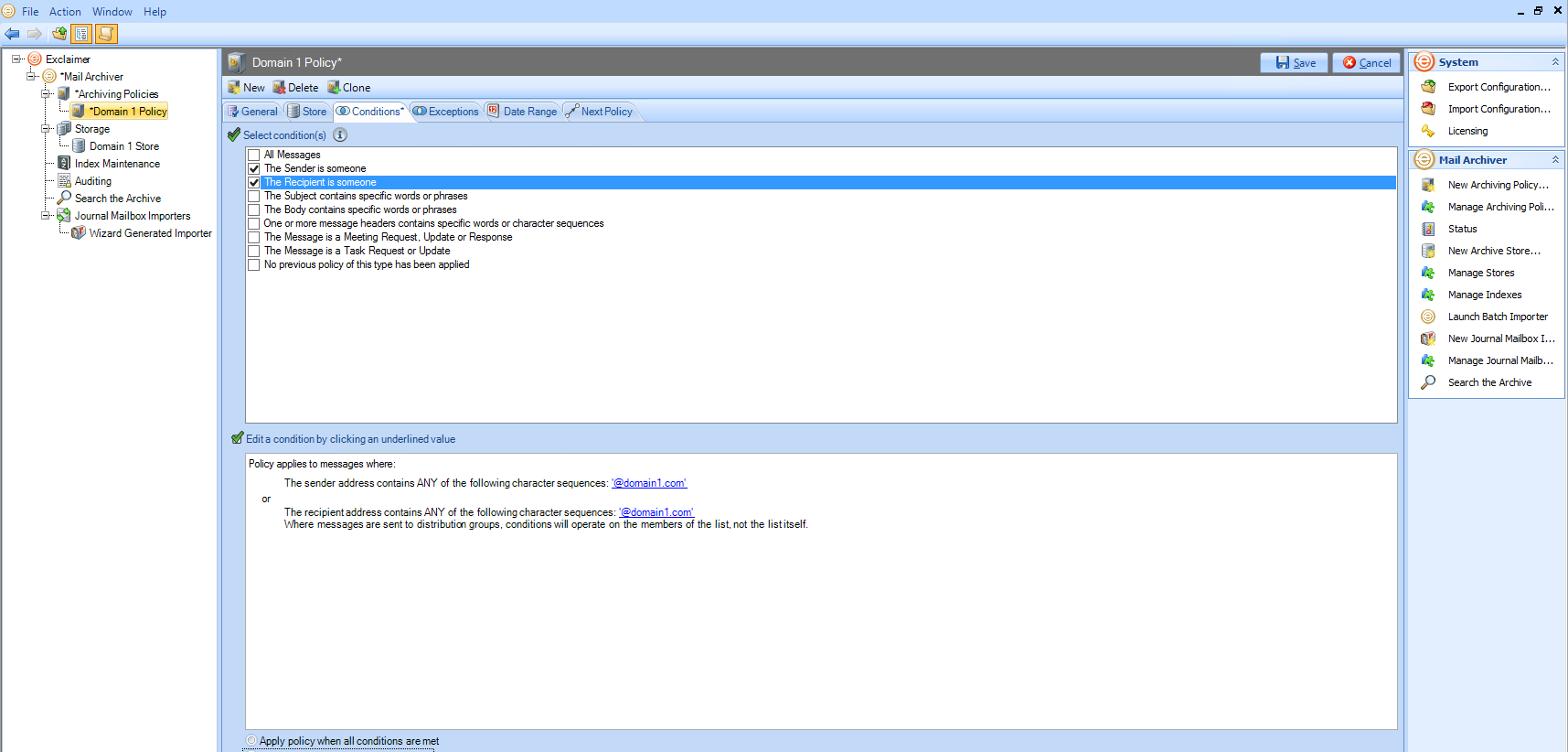 4. Ensure that this rule is an *or*
5. Select the store for this tenant from your list of tenants.
Alternatively:
You can attempt to limit the Global Transport Rule so it only journals messages to that domain, then Mail Archiver can continue to use the default setup.