Relevant Products: Signature Manager Exchange Edition | Signature Manager Outlook Edition
WARNING! Signature Manager Office 365 Edition has reached its end of support date - Exclaimer will no longer be renewing any Software Maintenance Agreement (SMA) for Signature Manager Office 365 Edition.
Please contact the Exclaimer Sales team to discuss your requirements for an upgrade to Exclaimer Cloud - Signatures for Office 365.
Scenario
You would like the signature template to align centrally to the body of the email.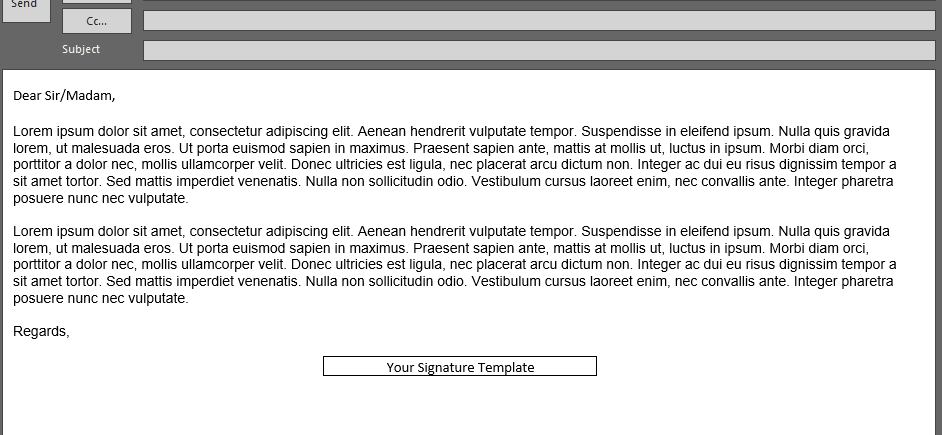 Resolution
Insert a 1x1 HTML table, ensuring that the AutoFit to Window option is checked:




Click inside the empty cell and select the Properties tab on the right-hand side of the screen.


Under Element Layout, change the Align option to Centre:



Insert a new table into this cell. The number of rows and columns required depends on your own signature layout.
Example:



Set the table width of this inner table to the required size of the signature. In this example, we are using 500px wide.



Create the rest of the signature template. Your signature template will now align to the centre of the email body.