Relevant Products: Email Alias Manager for Exchange
WARNING!  The following products were discontinued on 30 June 2021 and are no longer available for purchase or supported:
- Exclaimer Auto Responder
- Exclaimer Email Alias Manager for Exchange  
- Exclaimer Mail Archiver
For more information, please see the Discontinued Questions and Answers page.
Scenario
You have multiple monitors and you have installed the Email Alias Manager for Exchange Outlook Add-in - you notice that the Email Alias Manager pane isn't attached to the Outlook window as expected. 
Example: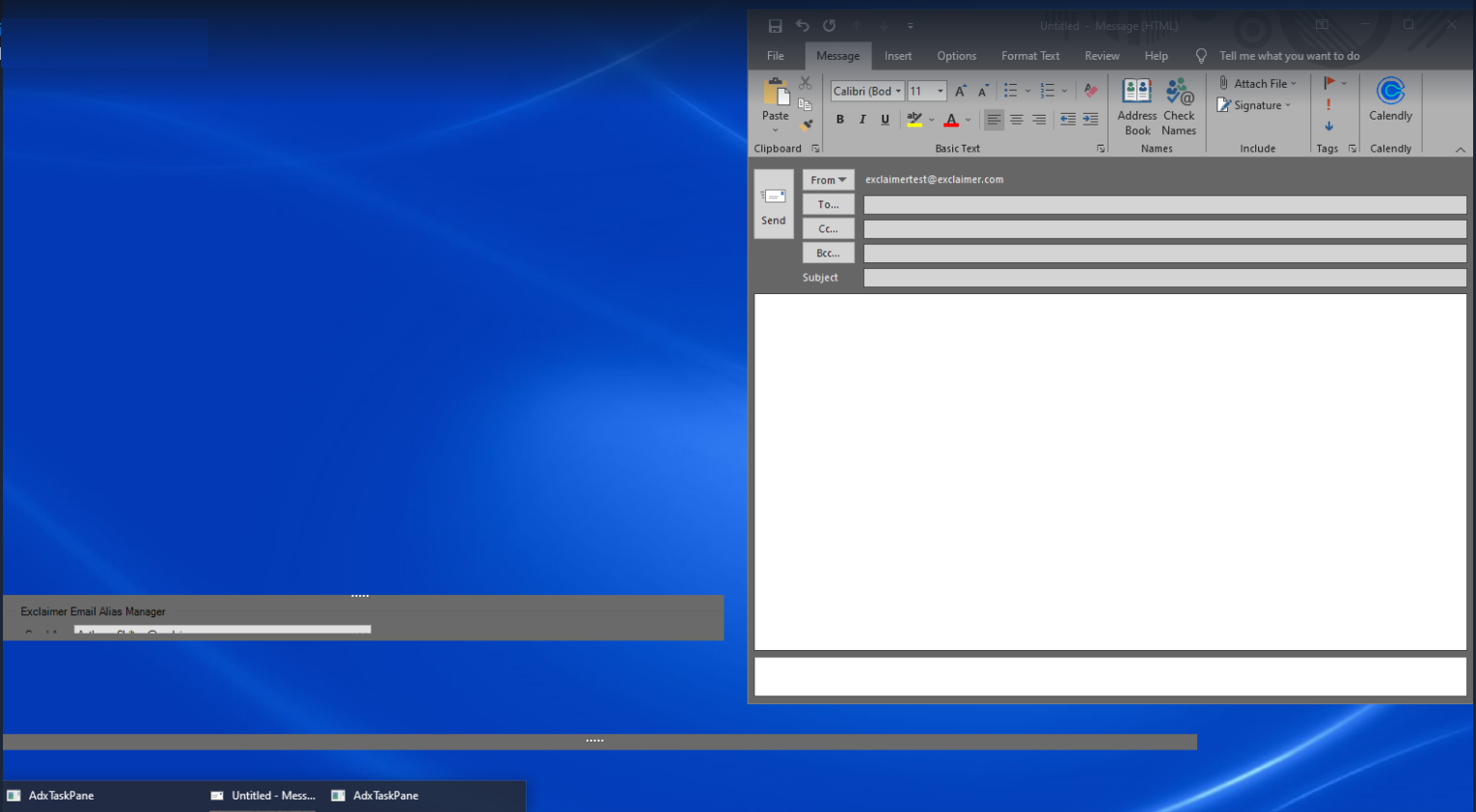 Resolution
To resolve this issue, please follow the steps below: 
Open Microsoft Outlook.


Navigate to File > Options.

The Outlook Options window is displayed.


In the General tab, within the User Interface options section, for When using multiple displays: select the Optimise for compatibility option.


Restart Outlook.